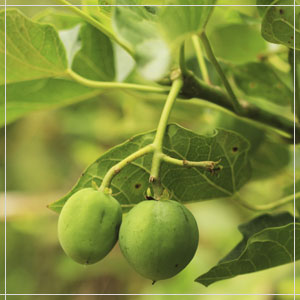 Oil and Wax finishes leave the wood looking rich and natural.
Oil finishes are considered to be environmentally friendly and yield a transparent, water-resistant and lustrous finish. Tung oil or China wood oil is a drying oil obtained by pressing the seeds from the nut of the tung tree. It is applied to prepared wood in many fine coats and cures to a satin "wetted wood" look with a slightly golden tint. Tung oil resists water better than other oil finishes, but does not provide durability from scratches. Some woodworkers consider tung oil to be one of the best natural finishes for wood.
Waxes are derived from a variety of mineral, vegetable and animal sources. Unlike oils, waxes don't penetrate wood, but rather sit on the surface. Wax will prevent the wood from oxidizing (turning gray) but does not particularly enhance the wood. wax finish is water-resistant but not very heat-resistant.
Oil and wax finishes lack durability and are therefore not recommended for furniture such as as tables and bar tops.
Riquelme Restoration provides expert oil and wax refinishing for your furniture restoration project. Please contact Andres today for a free consultation.
Examples of Oil and Wax
">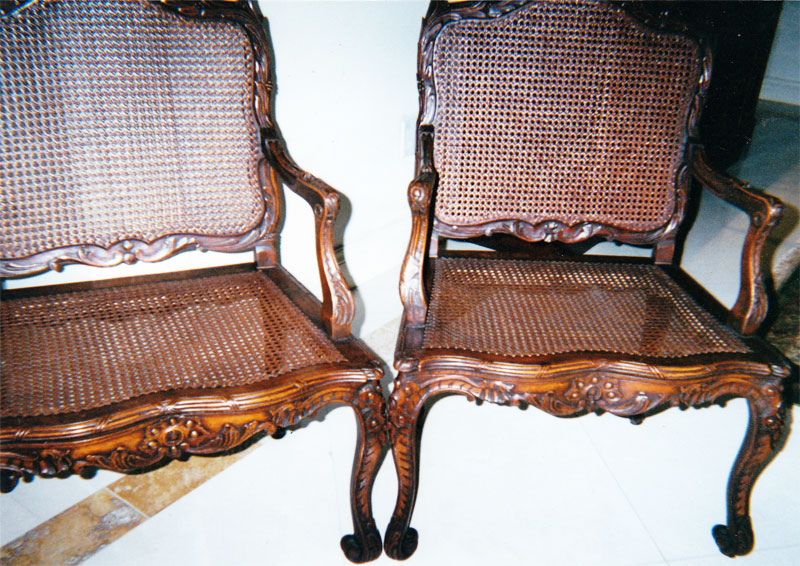 " alt="Louis XV Chairs, Wax Finish">
">
" alt="Early 1900's Walnut Desk, Wax Finish">
[/one_third_last]